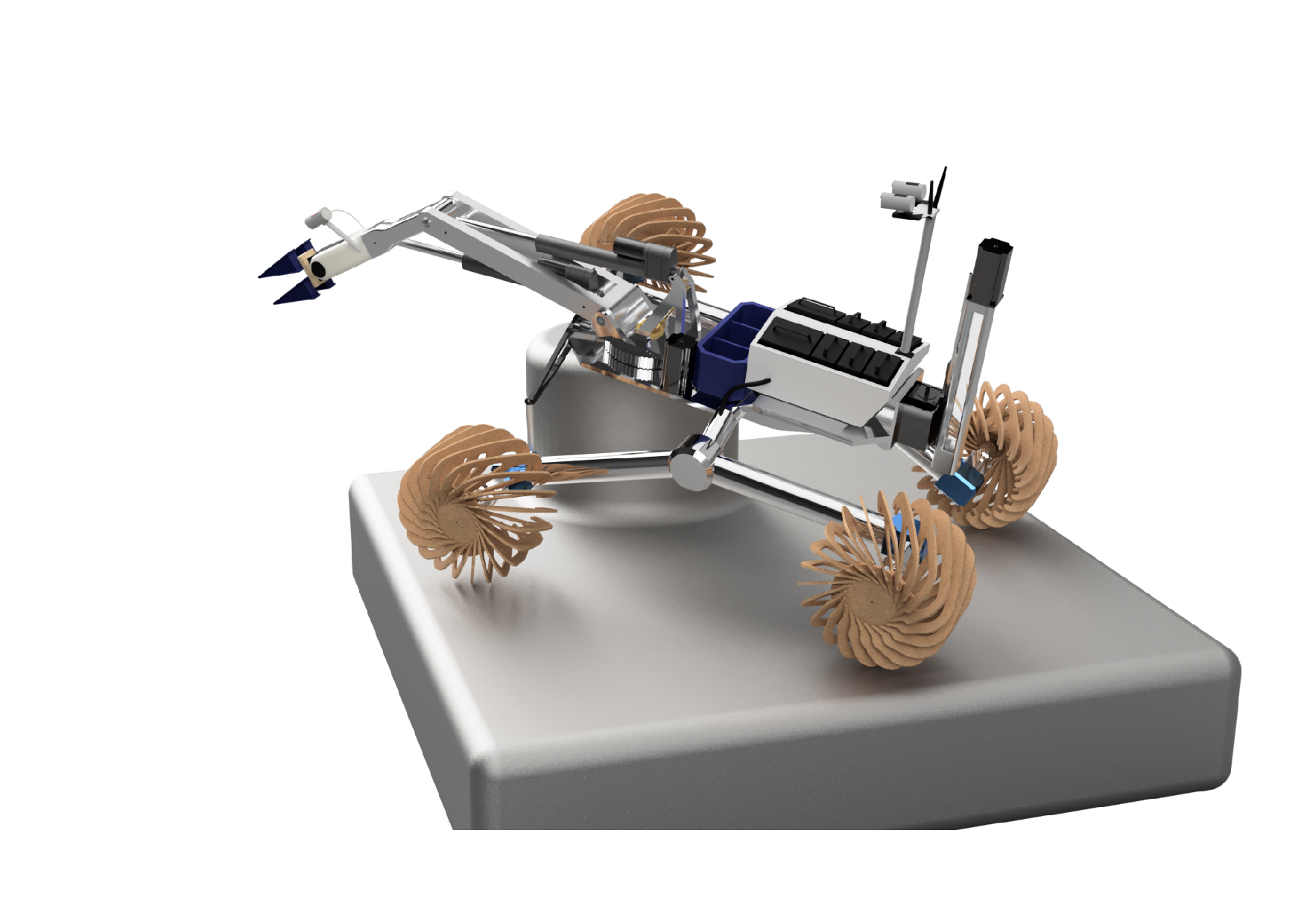 Rover II | WARRthog
In February 2018 a small group of students from Technical University of Munich (TUM) started to dream about building their own Mars Rover. Shortly after that, the team started to develop their first concepts. In August 2018 we participated in the European Rover Challenge 2018 with our "Rover I | Hypatia". Hypatia has a 6-DOF robotic arm as well as four wheels which are configured in a rocker bogie design. The purpose-built wheels have skid steering and have been intensively tested at the German Aerospace Institute (DLR). With her maximum speed of 0.5m/s, Hypatia perfectly fulfills the 2018 ERC speed requirements.
For on-board processing, WARRthog uses an Intel Nuc 7i7BNH. Our ultra-wide-angle, stereo cameras give WARRthog the ability to perceive her surroundings in 3D. The robotic arm makes it possible to grab objects and manipulate external consoles.
Currently, we are working on our Rover III. From the experience we gained at the previous competition, we will improve on many different aspects. A big focus of our new project will be on the development of an autonomous system and the improvement of our communication systems as well as the mechanical components towards a more robust and professional system.
JOIN THE TEAM
We are always looking for committed and energetic students of all disciplines who are willing to participate closely in the further development of the project. If you are looking for practical experience in a diverse and exciting working environment, write to us!
FOLLOW US ON SOCIAL MEDIA