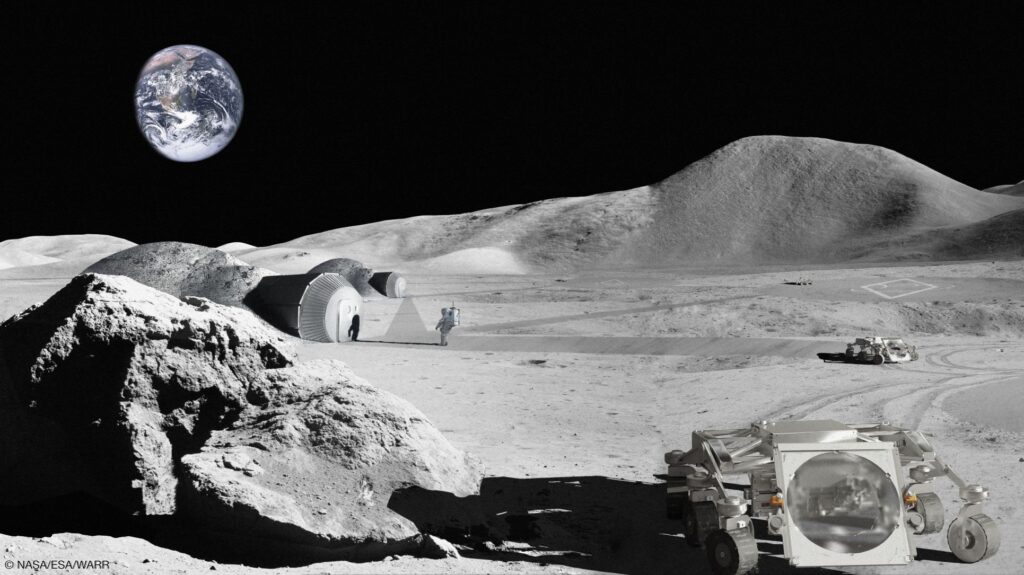 Vision
Living on the moon: an image long depicted in science fiction films and books. These films and movies inspired and fascinated us since we were kids. And today we are closer than ever to making this image become real. We believe that a permanent establishment on the lunar surface is just the next logical step in space exploration. We share this belief with many others. All around the world, space agencies like NASA or ESA as well as various companies are working on concepts for a permanent human basis on the moon. This strengthens us in our motivation of being part of this historical process.
Mission
Our rover is designed to be a mobile building machine. Thanks to the mounted solar sintering device, we can sinter Regolith, a material that can be found everywhere on the lunar surface. Thus, we can work with the concept of In-Situ-Resource Utilization (ISRU). This enables us to establish a sustainable building procedure. Building materials don't need to be brought from earth, which allows a save on transportation costs. 
JOIN THE TEAM
We are always looking for committed and energetic students of all disciplines who are willing to participate closely in the further development of the project. If you are looking for practical experience in a diverse and exciting working environment, write to us!
 FOLLOW US ON SOCIAL MEDIA