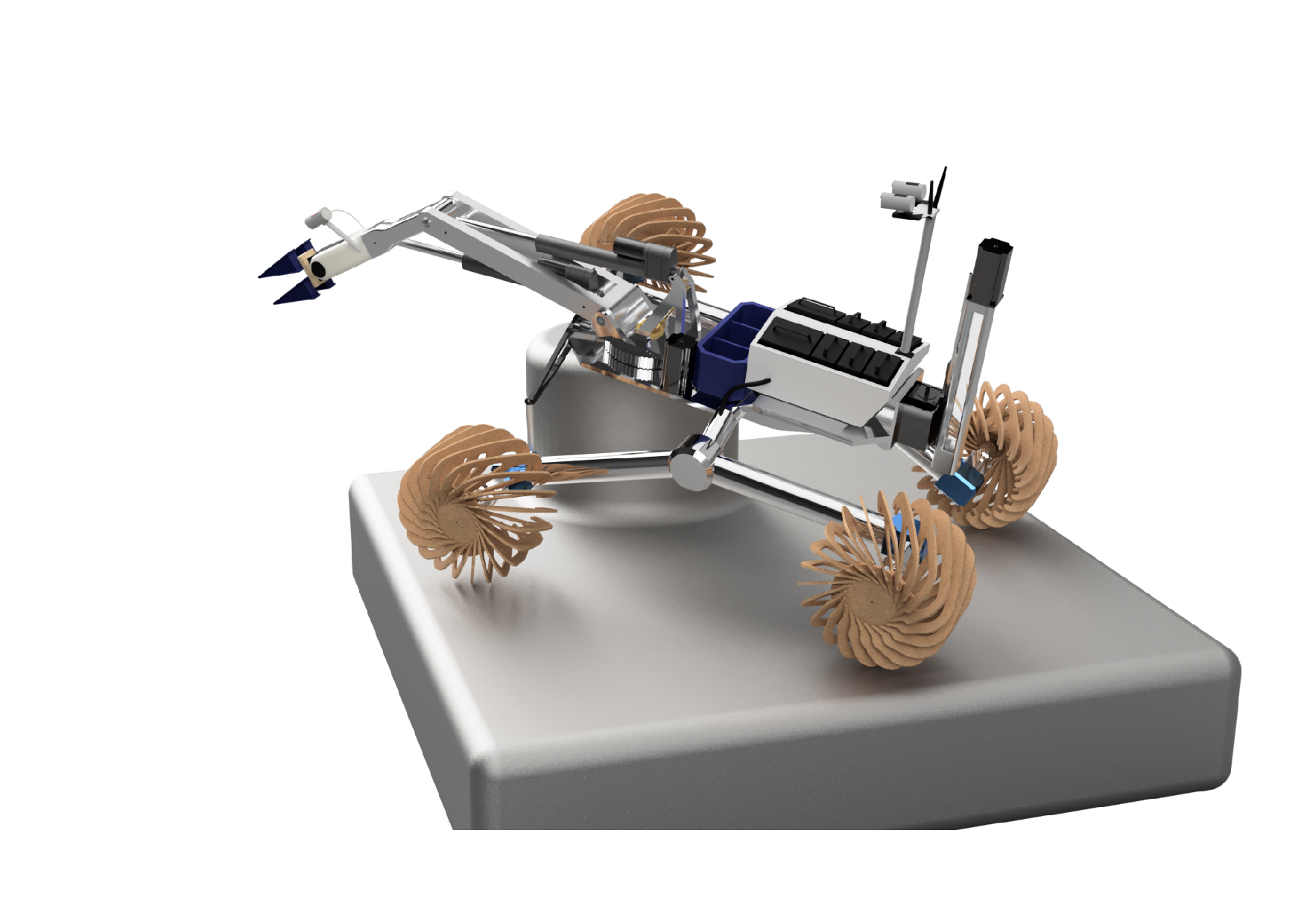 Our Aim
In this project we want to develop and to buil together a 'Mars Rover'. With this 'Mars Rover' we want to apply to the competition "European Rover Challenge" (http://roverchallenge.eu/) in poland.
Our aim is, to build a reasonable rover, who should fulfill specific tasks.
The Team
The team are composed of approximately 25 students. The students are from different faculties and term.
Everyone are invited to participate us, regardless of whether you have no experience or whether you are a expert ,write us!
The Rover
Parameters
| | |
| --- | --- |
| Size | 1200mm x 1000mm (Width x Length) |
| Weigth | 50-60 kg |
| Speed | 0.5 m/s |
| Boardcomputer | Intel NUC 7i7BNH |
The Design
The rover is composed of four wheels, who have a diameter of 300mm. In the front is a arm, who can grap some stones or other things soll and in the back is a drill. With the drill we want to drill up to 350mm in the ground and want to analyse the ground. In the middle of the body are the whole electroncs plus a rod with two cameras for the navigation and the antenna. .