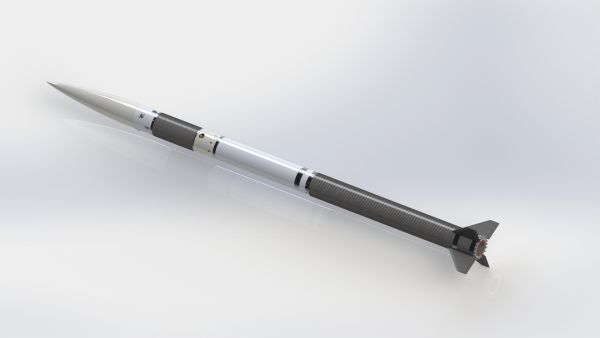 Project Cryosphere
The WARR rocketry department is currently developing a cryogenic rocket as part of the STERN program by the German Aerospace Center DLR. Furthermore, the Institute of Astronautics as well as the Chair of Turbomachinery and Flight Propulsion at Technical University Munich are supporting the project.
The intended apogee of 30km and a speed over Mach 3 shall be reached using liquid oxygen and solid HTPB in a hybrid propulsion system which makes the rocket one of a kind in its thrust class in Europe.
Starting in 2013, the project could record great progress. The preliminary design review was passed and the team went on to successfully operate the demonstrator engine Hy800 in 2014, allowing us to make first experiences with liquid oxygen. The subsystems of the rocket have been developed further continuously until the subscale engine HYPER-LOX was built and tested to optimize the design of the fullscale engines.
Since December 2017 we have a successfully tested fullscale engine, the battleship. Now we are working on the development of the fluid supply to do a second test campaign for a flight version of the rocket.
For more information about the rocket, please visit: cryosphere.warr.de
Join the team!
Do you have a passion for space technology? Would you like to launch a rocket and break records?
Our team is constantly looking for new ambitious students in engineering and other disciplines like business and marketing.
You will find everything you need at WARR: advanced space technology, earsplitting engines and most importantly a great team with great events like barbecue evenings, Munich´s Oktoberfest or Christmas market visits.
Students in higher semesters are warmly welcomed as well.
Write a short message to and we will contact you.