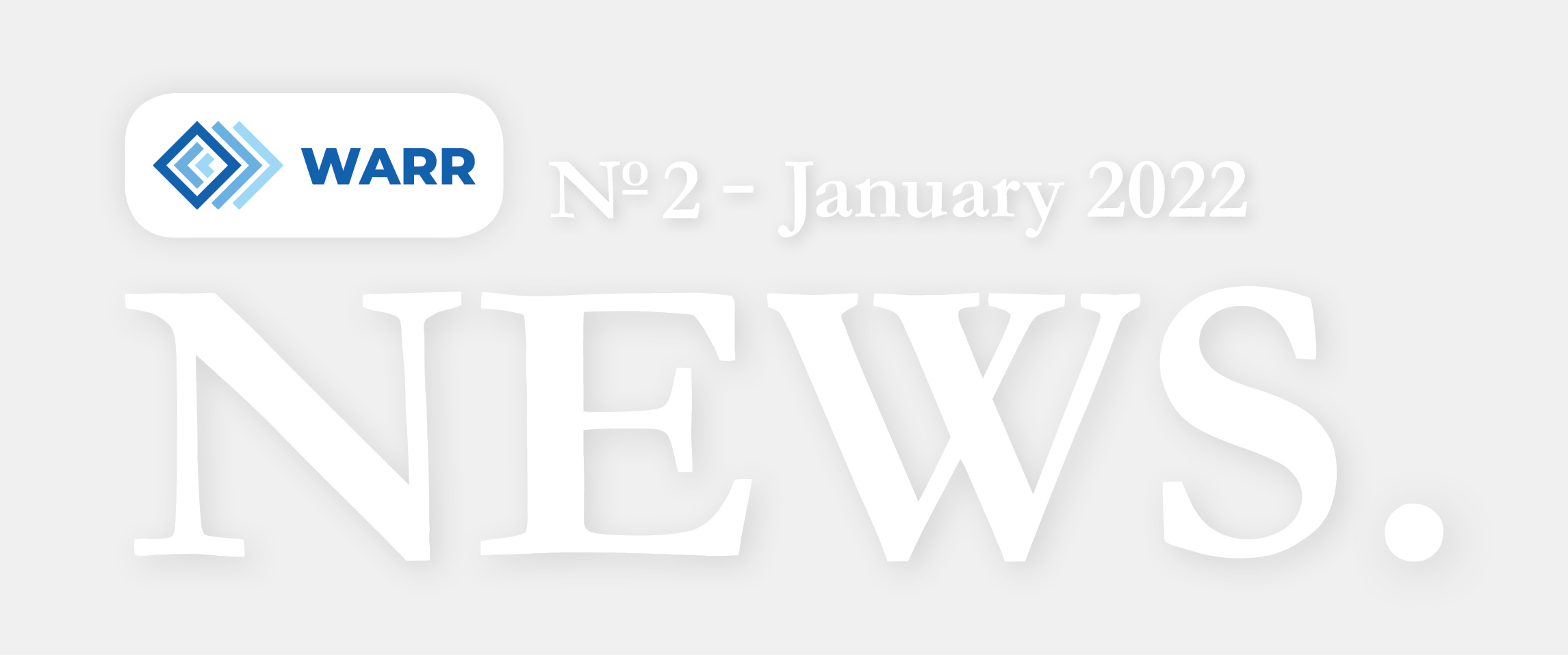 Es ist gerade erst Anfang Januar und schon ist unser Terminkalender für das Jahr 2022 berstend voll gepackt: Raketenstart & Raketenstart, 60-Jähriges (!) Jubiläum, großes Space Studentengruppentreffen bei uns in München, WARRnix Sommerfest, Ballonstarts, die European Space Elevator Challenge im Oktober, Jahreshauptversammlung, Start zur ISS und vieles vieles mehr.
Time to take a moment to catch our breath and reminisce about the past twelve months. Below you will find a short summary of the year 2021 in the WARR.
Highlights, competitions, milestones – a look back, told from the perspective of our five teams.
WARR exploration
When looking back at the past year, there is one unmistakeable highlight for us, at WARR exploration.
As a team focused on the exploration of new alien worlds, we were thrilled to participate in the IGLUNA 2021 student challenge, alongside 11 other student teams.
Following several design reviews and long days and nights spent pouring blood, sweat, and tears into every part of our rover LARSS in the workshop, it was finally time for our event of the year.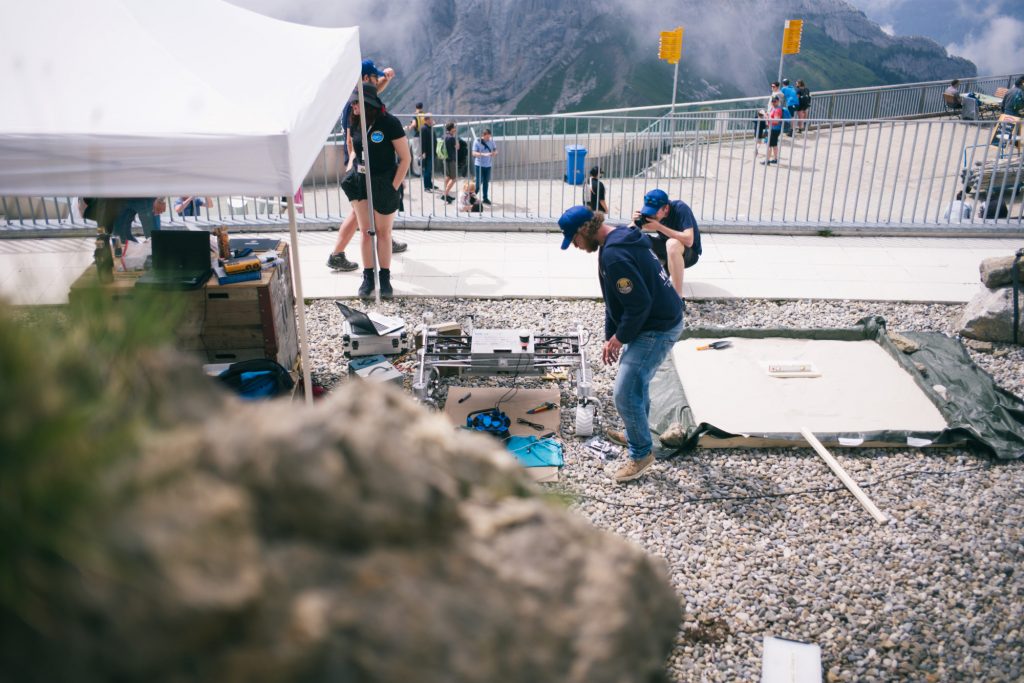 The IGLUNA 2021 field campaign in Lucerne, Switzerland made for the perfect setting to finally get out into the field.
The ten days on top of mount Pilatus went by quickly as we grappled with difficulties, like the cloudy weather, and celebrated our successes.
After exchanging ideas with the other teams and gathering a lot of data on our system, we returned home for summer break, determined to take the results from our field campaign on board and improve our system going forward.
For some of our newer team members the big field testing day came later in the year.
During our ExoMy Competition in November the three rovers, Rosarina, Picklejuice, and Wagner faced off in a challenge to create the largest, most even surface of sand. Students who joined our team during the summer semester could use this rover challenge as an opportunity to demonstrate different sand distribution technologies.
The results from the competition will help us design a similar payload for our big rover LARSS.
All this newly gathered data and fresh experience with our systems will keep us quite busy going forward, improving upon our previous rover design iteration as well as testing new concepts.
WARR space labs
Team Space Labs has set itself the goal to develop an experiment that uses the unique conditions of microgravity for science. In early December we were declared one of the four winning teams of the Überflieger 2 competition by the German Space Agency DLR with our experiment "ADDONISS", which means we now have the unique opportunity to send our experiment to the International Space Station (ISS).
Therefore the experiment must fit into a small cuboid with a size of 10 x 10 x 20 centimeters and run fully automated. In other words, no intervention by an astronaut must be necessary.
But how do we want to exploit microgravity? It is already known that certain ageing processes of cells occur faster in microgravity than on Earth. Thus, the ISS offers the optimal environment to observe degenerative diseases.
In our experiment ADDONISS (Ageing and Degenerative Diseases of Neurons on the ISS) we want to take advantage of this and investigate the influence of microgravity on the signal processing of brain cells. In addition, our total of 6 cell cultures will grow under two different conditions: half of them in normal nutrient fluid and half with added beta-amyloid protein, which plays a role in degenerative diseases such as Alzheimer's.
We expect this not only to provide a unique insight into aging processes in microgravity, but at the same time to provide a model setup that can potentially be used to study medication in the future.
We now have one year to put this design into practice. In late 2022/early 2023, the experiment will then be brought aboard a cargo rocket to the ISS, where it will operate fully automated for one month. As a special highlight, we will also be able to be present live on site at the rocket launch in the USA! Team Space Labs can therefore look forward to an eventful year in 2022.
WARR move
2021 has been a very exciting and productive year for MOVE. Having launched not only one but two stratospheric balloons for our current project MOVE-III and celebrating the 3rd launch anniversary of our previous satellite MOVE-II, we sure had our hands full.
We had our first balloon launch in June, putting together software, electrical and mechanical for the first time, testing the system's performance in conditions comparable to space, and of course, training our team of students for integration. In less than half a year, we managed to fly our system on another stratospheric balloon, testing new hardware and software.
In addition to traditional challenges of building a satellite, our team had to work under restrictions of the pandemic this year. Let it be our home DOSIS setup, enabling remote access to the hardware for testing the software or all our meetings being held online, we managed the get an incredible amount of work done in just a span of 12 months.
So, what's next? Now, we have our eye on our 3rd balloon launch, where we will fly hardware of every subsystem, validating our designs and demonstrating the capabilities of MOVE-III even further. Concurrently, we are working on our preliminary design review, which will be another milestone for our project, as it will mean having a finished concept for the whole system.
As MOVE team, we are extremely happy with our progress over the last year and very excited for what awaits us the next year!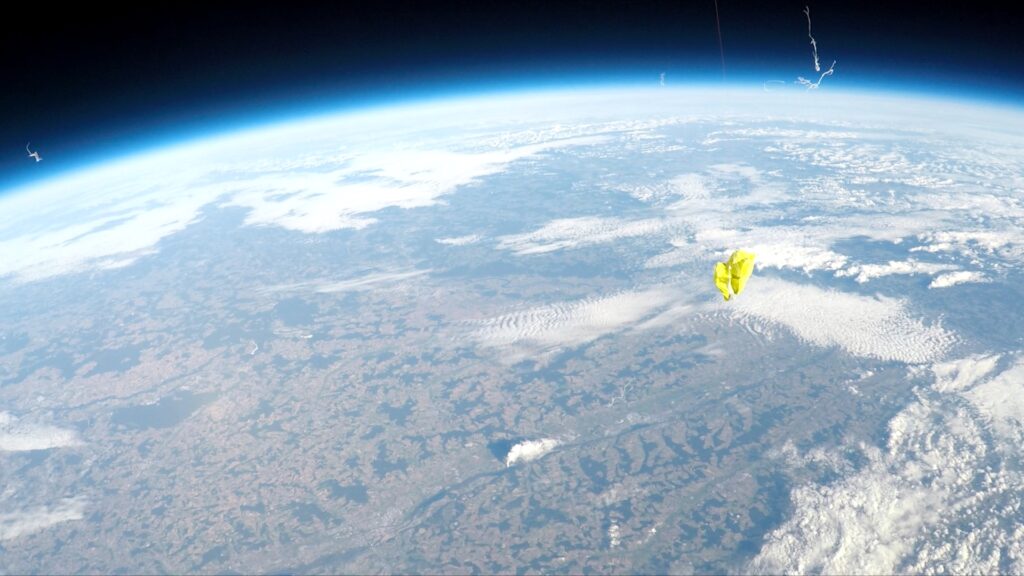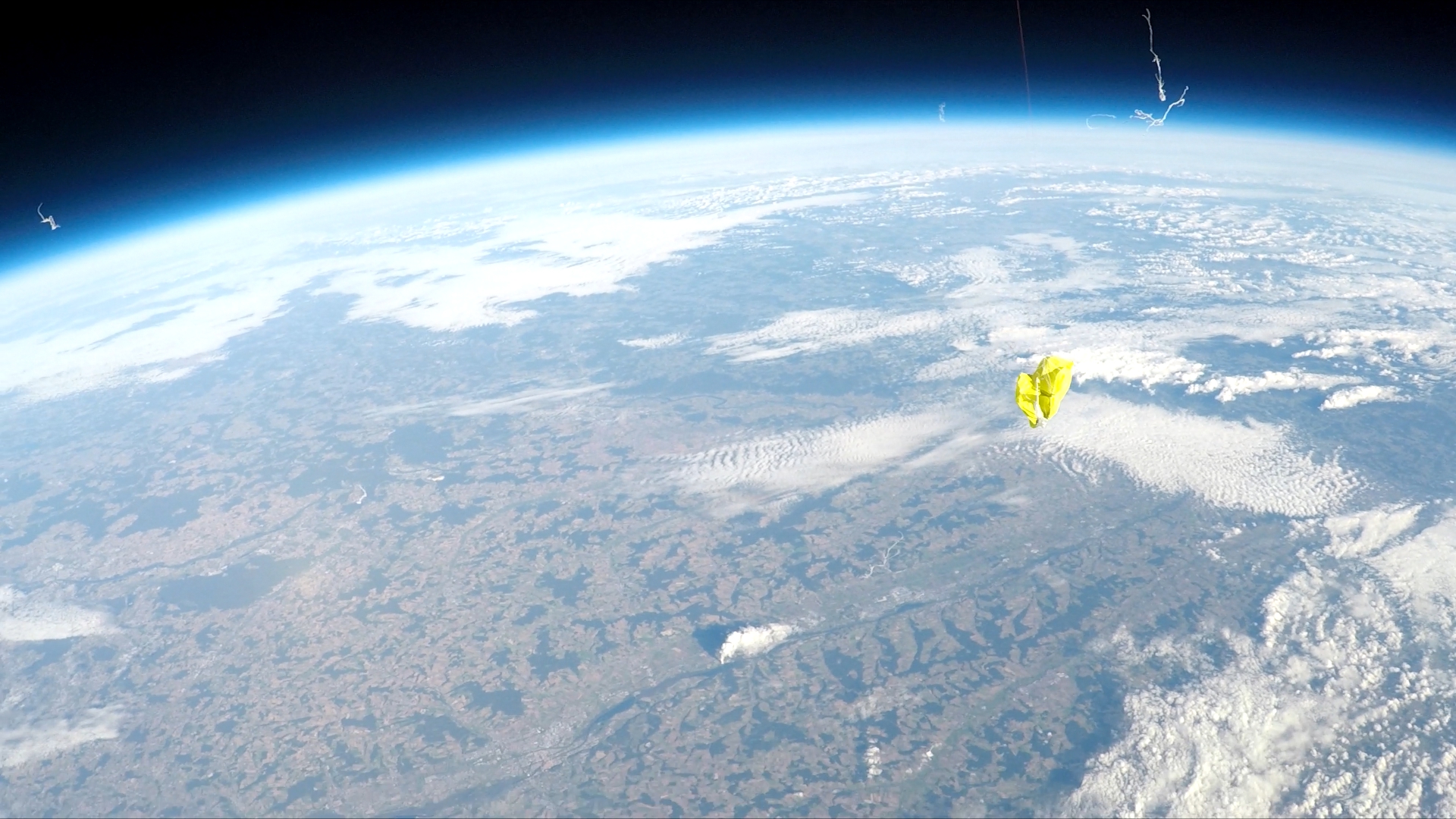 WARR space elevator
The WARR space elevator team is engaged in the design, manufacture and testing of a self-propelled elevator, a so-called "Climber".
The year 2021 was characterized by the integration of new students and the manufacturing of the model "Graksler". The goal is to build a 15kg Climber that can lift 100kg vertically. Due to Covid, we mainly worked on fixing bugs and designing the new Graksler version. We also made progress by designing and manufacturing two test rigs.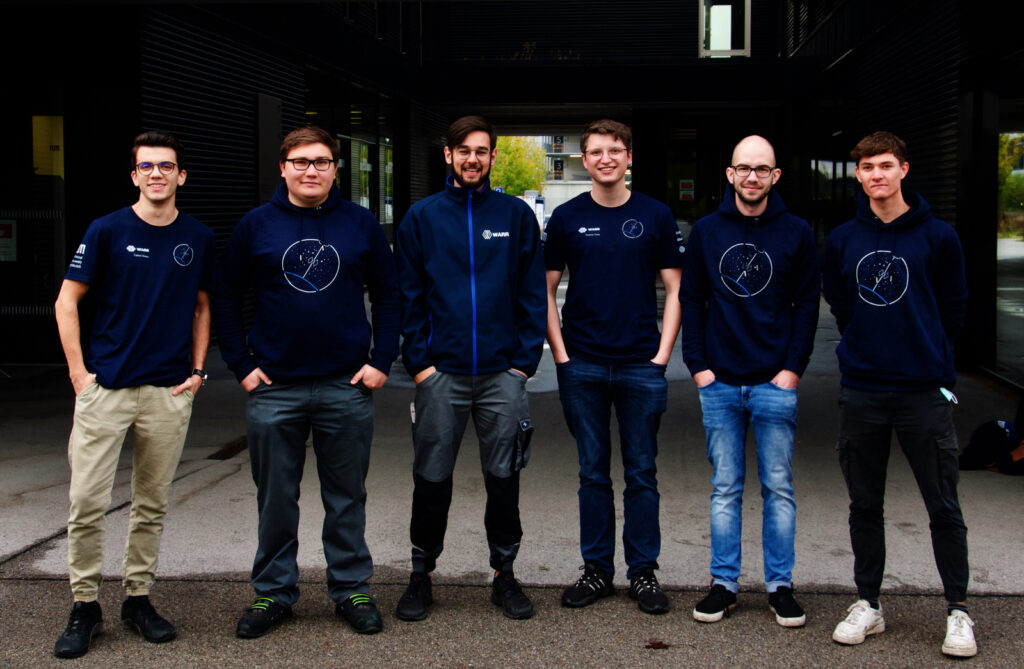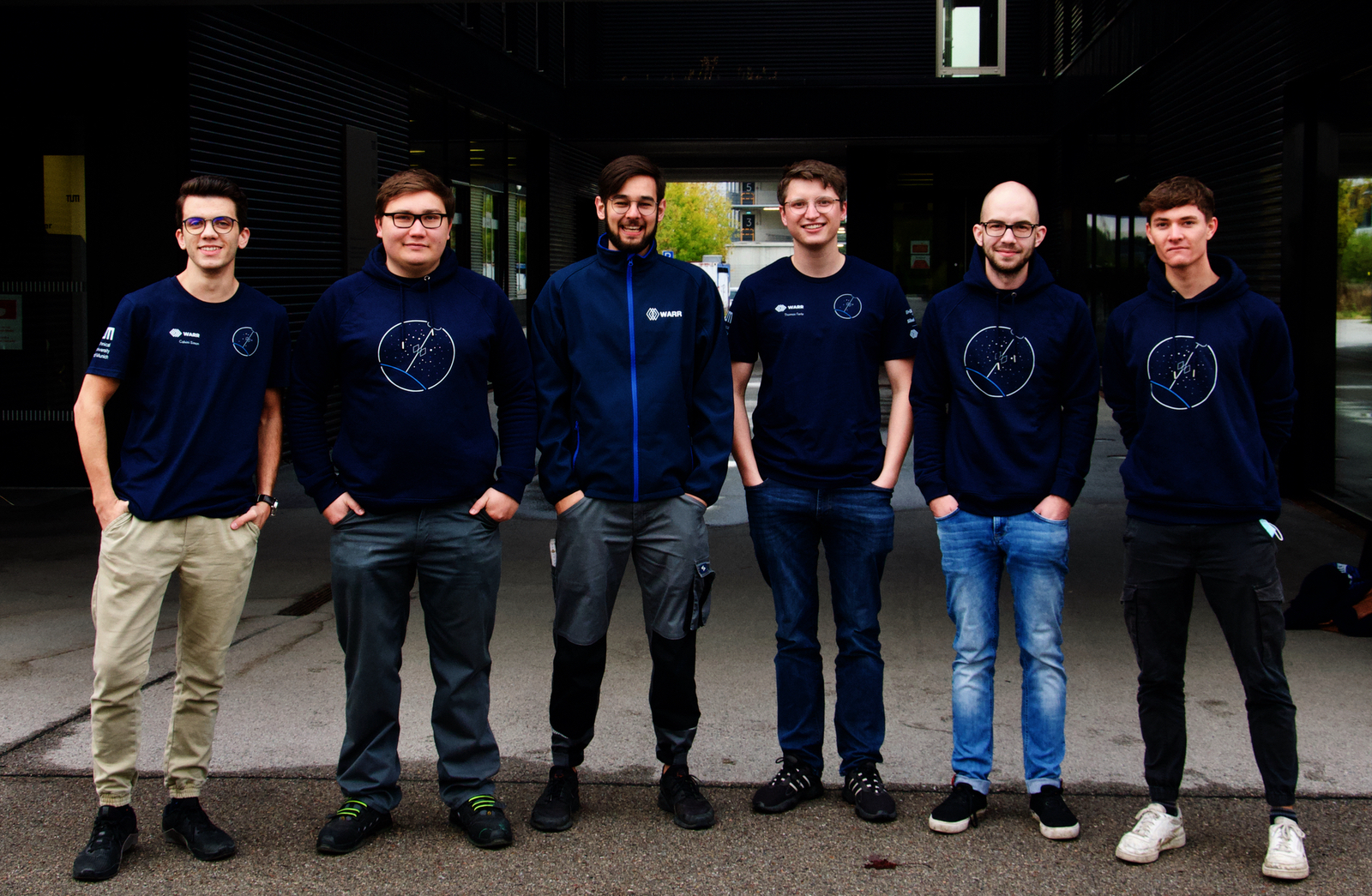 On the one hand, the CFRP components essential for the structure can now be tested, which will be further improved through collaboration with the Chair of Carbon Composites.
Secondly, the brakes and the engine, although this test bench is to be extended to include testing of the transmission as well. Furthermore, a new subdivision for payload management was founded, which will deal with the transport of the payload.
According to the terms of the competition, the payload will be a small rover that will be transported and controlled by the Climber. This will be developed by the controlling team alongside the programming of the on-board computer.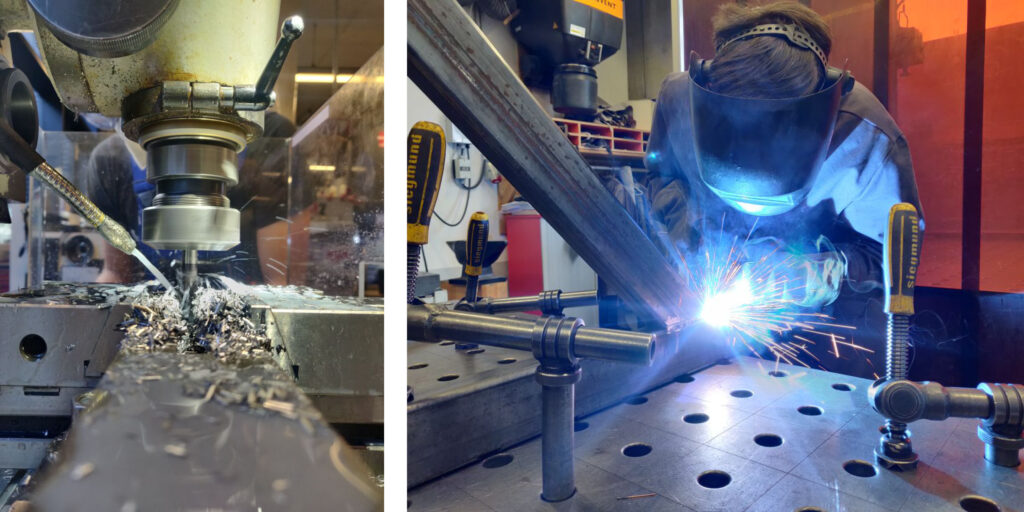 WARR rocketry
They say you should go out with a bang! Although we at Rocketry all hope that the only things creating a bang are the champagne bottles after a successful launch. But now it is not time to leave anyway, we are just getting started!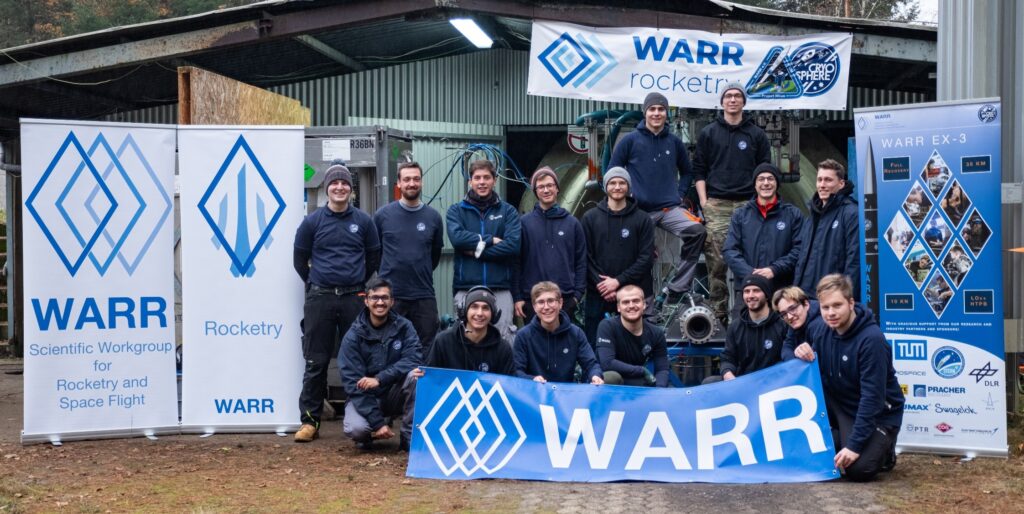 Currently, we have two exciting projects.
Project Cryosphere, founded to enable us to gain experience in using liquid oxygen, is fast approaching the launch of the EX-3 rocket. Last year our development with liquid oxygen has culminated in the construction of the 10 kN EX-3 flight rocket engine "Dreadnought" using liquid oxygen and HTPB. We are excited to announce the engine, fuel grain, and fluid system have successfully completed ground validation testing in a series of static fire tests.
The test campaign was conducted in November of 2021 at the DLR in Trauen and encompassed a total of 5 static fire tests. With this campaign the full-scale engine design has been fired a total of 13 times including 9 tests with the flight fluid system. With this validation we are confidently proceeding towards launch working rigorously to complete and flight qualify the remaining elements of the rocket structure, electronics, and recovery systems. When it takes to the sky, the EX-3 is expected to reach altitudes of 35 km and with that is set to take the European Amateur Rocketry Altitude Record.
Project Nixus was started in the winter 2019 to build up on the lessons learned with cryogenic propellants by Project Cryosphere and take on the challenge of bi-liquid propellant propulsion.
After a very successful round of recruitment in the Autumn of 2021, the Nixus team is ready to take WARR Rocketry into the fast-paced world of amateur and student rocketry competitions. The goals is to take part to the European Rocketry Challenge and the Spaceport America Cup in the category 30K Hybrid/Liquid Rocket SRAD and reach the target altitude of thirty thousand feet.
With our test-rig manufacturing well on the way, and the manufacturing of our sub-scale test engine approaching completion, we soon aim to conduct verification tests of every component in our new system. Given the possibility for Project Nixus to test in campus Garching, we aim to perform tests with an unprecedented frequency.
With the data gathered by cold flow and hot fire tests we will be ready to finalize the design of our 3D printed full scale engine, whose cooling channels are already undergoing the first test prints. During this time also the flight hardware, from structures and aerodynamics to the electronics and the fluid system, has started his development, giving the team members important insight on how to design such a complex sounding rocket in its every aspect.
With the help of carefully scheduled design reviews, and a particular attention to team management, we are confident we will be able to reach our goals, and put a solid foundation for future larger projects such as Karman Line projects.
Bis dahin haben wir zwar noch einen langen Weg vor uns, doch wir sind bereit, jeden seiner Meter mit vollster Motivation zu beschreiten! Wie schwer kann das schon sein? After all, it's not rocket science, is it?